Drive The Right Customers to Your Website
We create easy-to-use web applications for your customers
From banking to insurance claims, when modern consumers need to interact with a business they choose to do so online. In order to compete in today's increasingly electronic marketplace, you need a digital presence as dynamic as your business. At DeBlasio New Media Marketing, we will help your company accomplish exactly that with easy-to-use web applications for your customers. As a full-service web application development company, we have the resources and experience to take your web app from concept to completion. Our diverse team of developers collaborate to bring powerful and intuitive functionality to your customer experience.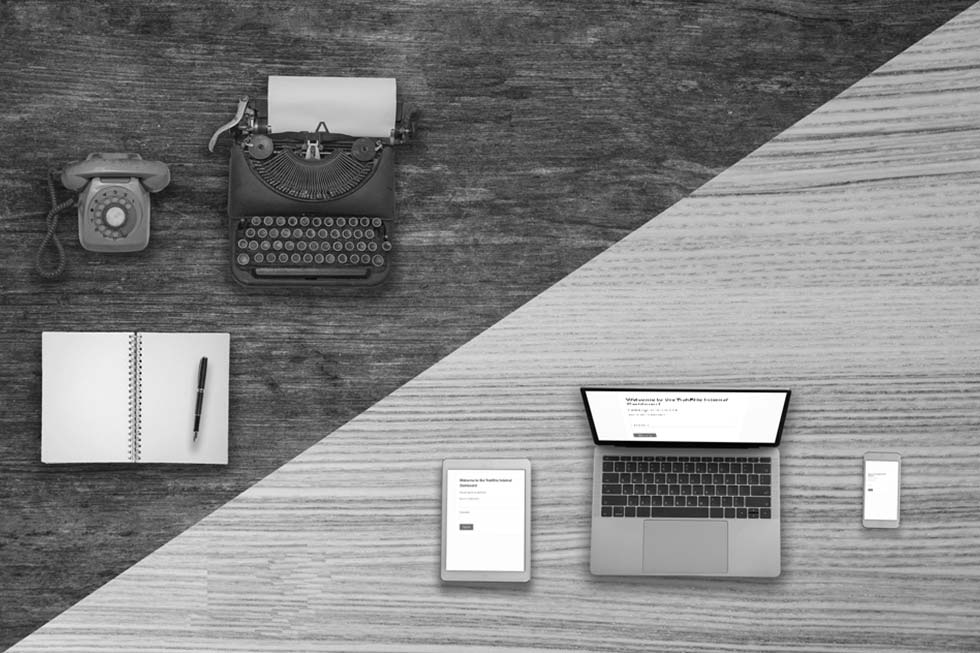 "Cutting edge knowledge of the modern world with old school customer care.  DeBlasio New Media Marketing helps my firm create, maintain and grow our website and web presence.  They are part of my team and I highly recommend them to anyone looking for a website service company that provides high level product and service."
We create web applications that address challenges your consumers face
We provide your audience with a tool to solve a common problem they face
Providing your audience with a tool to solve a common problem they face, can position your business as the best online destination for your clients. We've helped businesses of all sizes and in a wide variety of diverse industries ramp up relevant traffic and conversions with web applications that address challenges their consumers face. We combine advanced technical skills with insights picked-up through over 15 years of hands on web-development experience to find the ideal solution for your unique operation.
Compatibility is essential to the success of your application. Internet traffic is essentially split down the middle between mobile and desktop users. That means if your web application development company is only catering to one platform – they are only doing half of their job. At DeBlasio New Media Marketing, we carefully consider how your web app will look and function on all screen sizes. Responsive design techniques enable us to seamlessly tailor your user experience to their device of choice.
Entering sensitive information online can be nerve-racking. Even offering up an email address can come with hesitation. If users feel unsafe using your application, they simply will not use it. We foster consumer confidence with advanced security integration. Authentication features and reassuring messaging help to establish legitimacy and trust in your business.
See what our clients say…
We have worked with DeBlasio New Media Marketing on some digital marketing programs. They really drove traffic to my site and phone!  Highly recommend!
The team at DeBlasio New Media Marketing have great knowledge and an easy way of explaining technical aspects to a novice. They have been very helpful introducing our business to what's needed to improve our website and social marketing presence.
Working with Dave on our website went smoothly and without issues. Very professional and courteous, Dave kept the ball rolling on schedule. I highly recommend Dave and his team.
Dave and his team are great to work with. They've been a huge help to our business.
Dave helped me navigate all the unanswered questions I had about marketing my company, SSA Home Care, and helping me with my website. He advised me on the importance of creating a well branded image and focusing on targeted areas to offer my services, and the importance of keywords and geographics. I look forward to working in the future again with DeBlasio New Media Marketing as my company grows.
DeBlasio New Media Marketing is as good as it gets for search engine optimization, Facebook and Google ad words, and website design & development. Dave's passion is seen through his vast knowledge of the industry and ability to stay abreast of tech changes in an industry that evolves by the hour. If you're looking for website work to be done for your small business or are looking to separate yourself from the crowd online, give Dave and his team a call.
DeBlasio New Media Marketing is by far the best source for improving your website and Facebook marketing.  If you need help and want to grow your internet presence and business, I highly recommend them!
As a small business, it was time for us to revamp our company website. We preferred someone local, so a business associate put us in contact with Dave DeBlasio. What a score! The entire process of developing our new website with Dave was a pleasure. He is very talented and has great ideas. He explains things clearly and in understandable terms. And he's always available to answer questions. I would recommend him in a heartbeat to anyone looking to develop and design their website. We are extremely happy with the outcome of ours. Thank you so much, Dave!