Drive The Right Customers to Your Website
TikTok Marketing Company in Boston
TikTok has quickly established itself as one of the most popular social media platforms – standing tall beside giants like Twitter and Meta (Facebook and Instagram). While younger users once dominated the space, the medium is maturing. Users of all ages and demographics are catching on to the trend. At DeBlasio New Media Marketing, we have been helping businesses throughout Greater Boston as well as across the country and around the world seize opportunities presented by cutting-edge technology like TikTok for over 15 years and counting. We've built a reputation as the go-to TikTok marketing company in Boston on consistent results and exceptional service.
Don't waste your budget or time working with a TikTok marketing company in Boston or anywhere else that attempts to apply cookie-cutter style solutions to your unique business. When you work with DeBlasio New Media Marketing, you can expect a personalized experience. We start with direct consultation. Once we are familiar with your business, our experienced technical and creative professionals can collaborate to create and implement a custom TikTok marketing strategy that addresses your goals head-on. Our efforts can encompass coordinated account management, paid advertising placement, organic content creation, influencer partnership solutions and more.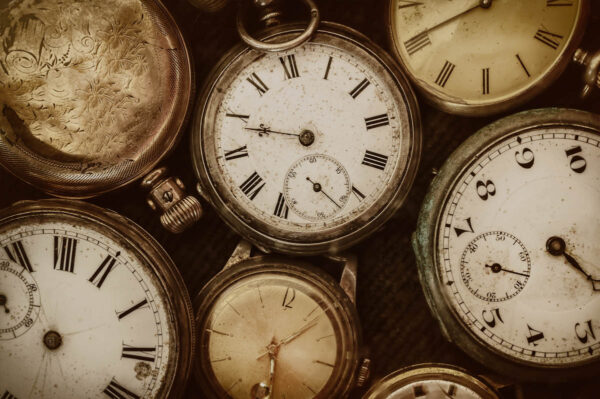 "Team members of DeBlasio New Media Marketing are really approachable and really know the ever-changing digital marketing landscape."
We help you reach customers who are ready to buy your products or services
We customize your  TikTok marketing strategy that accurately reflects your goals
Reach
When it comes to putting your company's message in front of attentive eyes, TikTok is an exceptionally effective resource. The service already reached over 1.2 billion active users in the fourth quarter of 2021 and expects to touch 1.5 billion by 2023.¹ As the number 1 downloaded app in Apple's App Store in 2022 and with growing traction in Android's Google Play Store, TikTok is on course to make this benchmark with ease.² If you are searching for a TikTok marketing company in Boston to help your business tap into this activity, our team at DeBlasio New Media Marketing has you covered.
Engagement
In addition to widespread popularity, part of what makes TikTok so special is its high level of user interaction. Unlike passive mediums like television, radio and even other social media platforms to some extent – TikTok users are remain active throughout their time on the app with micro-commands to favorite, swipe past or learn more about the content they are being served. An average user spends about an hour of their time each day on the app.³ What's more: 66% users report having their buying decisions influenced by the app.⁴
Targeting
TikTok's robust algorithm is a large part of the app's overall success. This technology allows the platform to automatically curate customized content feeds for each user – promoting maximum length session durations. As an individual continues to use the app, the results increase in accuracy.⁵ You can harness the power of the AI (Artificial Intelligence) that has made TikTok so successful with the help of an experienced TikTok marketing company in Boston.
See what our clients say…
As a small business, it was time for us to revamp our company website. We preferred someone local, so a business associate put us in contact with Dave DeBlasio. What a score! The entire process of developing our new website with Dave was a pleasure. He is very talented and has great ideas. He explains things clearly and in understandable terms. And he's always available to answer questions. I would recommend him in a heartbeat to anyone looking to develop and design their website. We are extremely happy with the outcome of ours. Thank you so much, Dave!
The brain trust at DeBlasio New Media Marketing just gets it.  They took our tired website and rebranded, recreated, redesigned and reinvigorated not only our website – but our marketing passion.  We've never received compliments on the site, ever, until now.  They helped us develop our Facebook page, Twitter feeds, LinkedIn and other social media strategies into an integrated plan.  We just hired a new employee who came to us through the website.  And a new client came to the office today as a result of comparing our site to our competition.  The comment was, 'You guys look like you get it and are current with technology.'  That new client said it best. So, if you want the best for your image and company, call DeBlasio New Media Marketing.
We have not been working with Dave and his team for very long. However, we've seen fabulous results with the Google Analytics that he put in place for us just about a month ago! We couldn't be happier with our results along with Dave's lighting speed responses!
Been using DeBlasio New Media Marketing for my business for about 6 years now. They are very dedicated and always answer the phone when you need them. High energy people always coming up with different ideas to help your business. Would definitely recommend them to any kind of business field!
The team at DeBlasio New Media Marketing have great knowledge and an easy way of explaining technical aspects to a novice. They have been very helpful introducing our business to what's needed to improve our website and social marketing presence.
It doesn't get any better! DeBlasio New Media Marketing is simply the best for SEO, Web and Social! They are so responsive that I never have to wait longer than a couple minutes for an answer to any question. We have people ask us all the time what our secret is. They will google anything insurance related, and our agency is always number 1. They are always providing advice and suggestions. I cannot recommend them any higher! They are awesome!
Working with Dave on our website went smoothly and without issues. Very professional and courteous, Dave kept the ball rolling on schedule. I highly recommend Dave and his team.
Dave and his team do a wonderful job of taking their client's business to the next level. They have tremendous knowledge and love of their industry.