Drive The Right Customers to Your Website
TikTok Advertising Company in Massachusetts
Whether you use it or not, you've almost certainly heard of TikTok, the social media application that has taken the world by storm. With over a billion users already active and more downloading the app every day, this video sharing platform is here to stay. At DeBlasio New Media Marketing, we specialize in helping local businesses in Greater Boston, across the commonwealth and throughout the region, as well as national and global companies, effectively leverage the power of this new medium to grow and prosper. Our reputation as the go-to TikTok advertising company in Massachusetts is built on consistent results and exceptional service.
When it comes to advertising on TikTok, a generic one-size-fits-all style approach simply will not do. In order to win new business, your messaging needs to stand out amongst your competitors and spark the interest of potential clients and customers. We consult directly with you to create and deploy a custom TikTok advertising strategy that addresses your specific goals as well as any obstacles on your path reaching them. As a truly full-service TikTok advertising company in Massachusetts, we also offer coordinated account management, organic content services and influencer partnership solutions – in addition to the creation and placement of paid advertisements.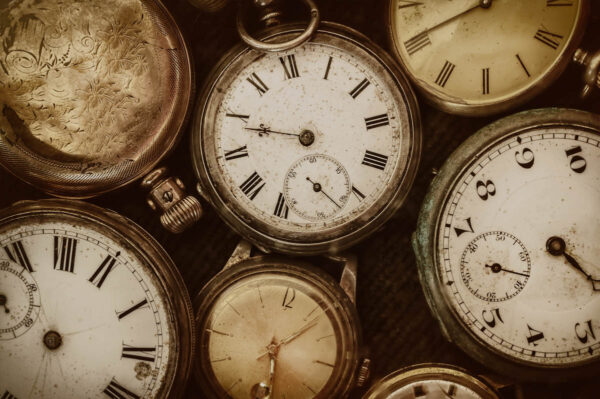 "Team members of DeBlasio New Media Marketing are really approachable and really know the ever-changing digital marketing landscape."
We help you reach customers who are ready to buy your products or services
We customize your  TikTok advertising strategy that accurately reflects your goals
Reach
TikTok has quickly established dominance in the social media space as the most downloaded app on Apple's App Store and continues to rise the ranks of Android's Google Play Store.¹ Just 5 years after launching in 2016, TikTok had 1.2 billion active users during the fourth quarter of 2021. They expect to reach 1.5 billion by 2023.² Considering these numbers, it is no surprise that successful companies and organizations are reallocating their marketing dollars to work with a TikTok advertising company in Massachusetts.
Engagement
In addition to its undeniable popularity, TikTok is also one of the most interacted with social media platforms. The average TikTok user spends about an hour each day on the platform across sporadic micro-sessions. ³ They remain focused on the content throughout this time by actively swiping, liking and reacting. This high-level of engagement helps establish brand loyalty with real world implications. Case and point: 66% of TikTok users report that the app has helped them make buying decisions. ⁴
Targeting
The foundation of TikTok's success can largely be attributed to its robust machine learning algorithm. Their proprietary AI (Artificial Intelligence) creates detailed user profiles that become more precise with every interaction so it can automatically optimize content shown to each individual consumer.⁵ With the help of a TikTok advertising company in Massachusetts, you can harness the power of this resource to place branded content directly in front of your ideal potential clients and customers.
See what our clients say…
DeBlasio New Media Marketing is as good as it gets for search engine optimization, Facebook and Google ad words, and website design & development. Dave's passion is seen through his vast knowledge of the industry and ability to stay abreast of tech changes in an industry that evolves by the hour. If you're looking for website work to be done for your small business or are looking to separate yourself from the crowd online, give Dave and his team a call.
As a small business, it was time for us to revamp our company website. We preferred someone local, so a business associate put us in contact with Dave DeBlasio. What a score! The entire process of developing our new website with Dave was a pleasure. He is very talented and has great ideas. He explains things clearly and in understandable terms. And he's always available to answer questions. I would recommend him in a heartbeat to anyone looking to develop and design their website. We are extremely happy with the outcome of ours. Thank you so much, Dave!
"We have had a great experience working with Dave DeBlasio. He did some great work to our website and we love what he did. He is very professional, responsive and really considers what we want things to look like in combination with what we need technologically to make it all work. He does great work."
Been using DeBlasio New Media Marketing for my business for about 6 years now. They are very dedicated and always answer the phone when you need them. High energy people always coming up with different ideas to help your business. Would definitely recommend them to any kind of business field!
Team members of DeBlasio New Media Marketing are really approachable and really know the ever-changing digital marketing landscape.
Working with DeBlasio New Media Marketing was a great experience.  When opening my new construction company, the website was a top priority to have live and looking professional in a timely manner.  They met and exceeded these expectations.  They provided us with multiply design options that we could evaluate into our company image. DeBlasio New Media Marketing was definitely the right choice to design our website and would not hesitate to recommend them to anyone.
Working with DeBlasio New Media Marketing was a wonderful experience. I am a new business owner and They took me step by step through designing the web page to marketing my business in unique ways with cutting edge technology. Their knowledge of marketing is outstanding. Any time I needed help with anything, they would respond quickly and professionally. I would highly recommend DeBlasio New Media Marketing to anyone who wants a positive experience getting their business off the ground. I have had many people say to me that my web site is 'awesome'. Thanks.
The firm I work for engaged Dave to revamp our website and it was my absolute pleasure to be a part of that process. Dave was professional and his input was key to the final design of the website. He took the time to understand our business as well as our goals and his understanding of SEO and design were assets for us. I am sure we will continue to collaborate with Dave and I look forward to doing so!